WHAT IS THE HYBRID TILE FINISHING SYSTEM?

No Coating. Maintenance Free. Zero Grout.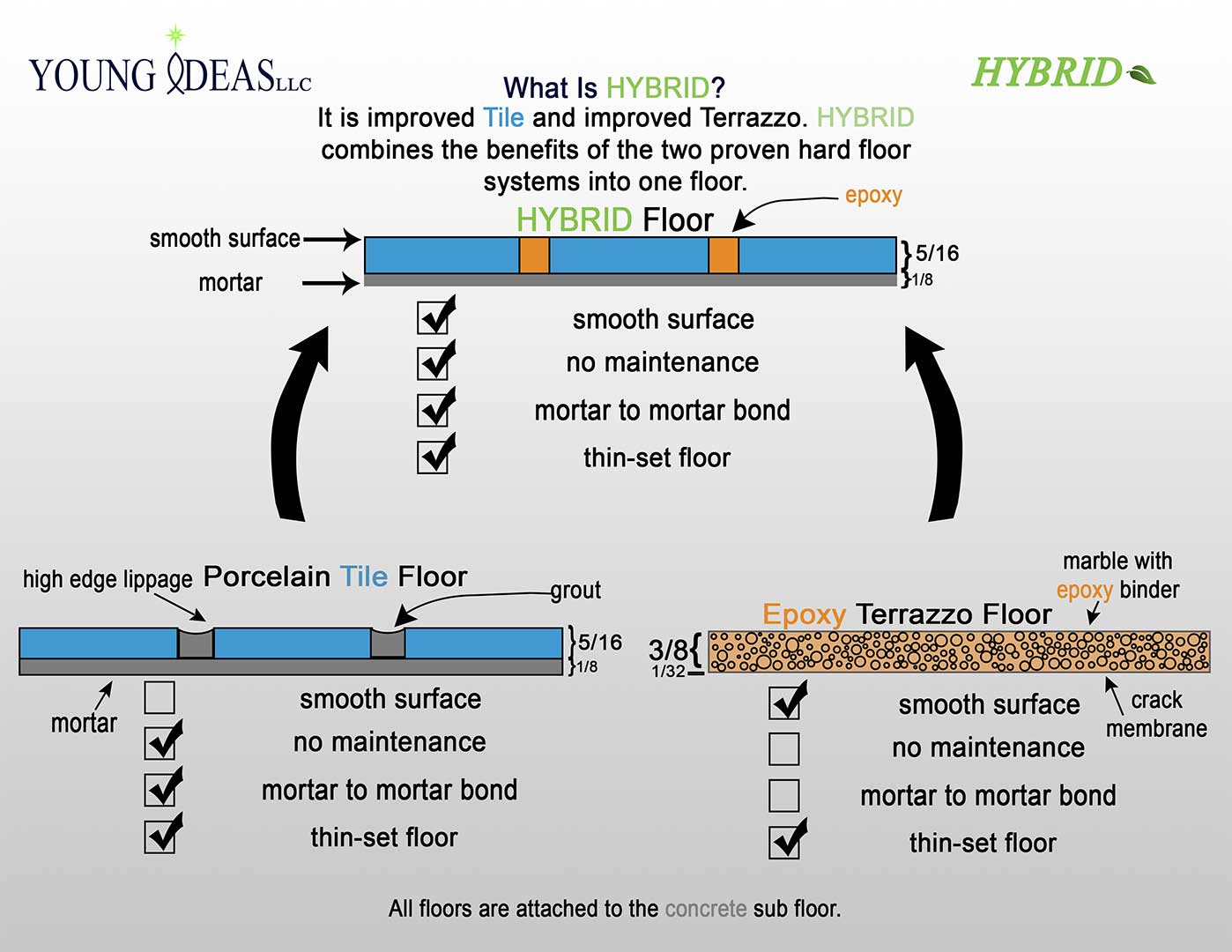 The HYBRID Tile Finishing System (Patent US 8,070,558 B2) is a hard surface flooring that combines porcelain tile with epoxy to create a monolithic surface. This product gives you all of the benefits of a porcelain tile floor; the hardest wear surface in the industry, without the dirty grout lines!
The HYBRID Tile is a hard surface flooring system that can be compared to stainless steel. Wear may become visible in high trafficked areas over time but you are never at risk of integrity loss. The correct in-house cleaning will almost always bring it back to new condition. If the floor is substantially neglected while being used and abused then it is still an easy fix. We created and can easily recreate the floor's finish on site.
This unique flooring system is installed and finished through a patented process created by David Young, founder of Young Final Finish, LLC and Young Ideas, LLC. **HYBRID TILE (Patent US 8,070,558 B2)**
No Grout Lines
There are grout lines in appearance, but not in-depth. What you see is the chemical resistant epoxy that bonds the tiles together and fills in the lines.
No Maintenance
This is what makes HYBRID Tile different from all other flooring solutions and what provides the greatest cost savings. The finish makes it easy to clean and all that is necessary are in house cleanings to keep the floor looking new. This floor is MAINTENANCE FREE.
FINISH OPTIONS
The finish is optional from a matte finish up to a gloss with a smooth, reflective shine. If the finish is marred in any way, this is not a problem. The product is created and can be recreated on site.
SLIP RESISTANT
Part of the finish of this floor is a texture that is created on-site. This textured is a micro-abrasion, or etching, that is not visible to the eye. This converted surface gives a glossy appearance, but won't allow you to slip, even when wet. (Coefficient of friction (COF) Dry: 0.77, Wet: 0.60)
MINIMAL ABSORPTION
Density is a trait of both of these products. No porous or rough strongholds for bad things to grow. (Tile: 0.10%-0.5%, Epoxy: 0.01%)
UNLIMITED DESIGN
One of the nice advantages of the tile is the design potential to create a distinctive look. Tile size, shape, and color are whatever you would like. The epoxy can be any color you choose because it will not discolor as grout does.
David Young, Owner & Inventor, explains the benefits of the HYBRID Tile Finishing System.
Steve McAvoy – Indiana Department of Transportation Officer of Facilities Manager 
"The Indiana Department of Transportation believes the HYBRID tile finishing system is a far superior flooring system/process to standard ceramic tile and terrazzo systems for high maintenance facilities such as an interstate rest area or welcome center. Over the years INDOT has tried numerous types of flooring systems at interstate rest areas without success and is in need of a low maintenance flooring system for high traffic areas. INDOT has installed this system in its Michigan City, Henryville, Centerville and in the process of installing at the Auburn rest areas."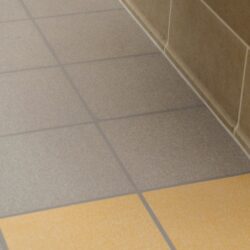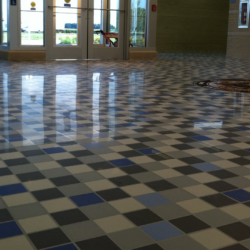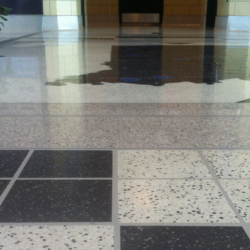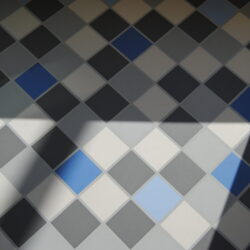 ADDRESS:
1350-C W Southport Road, Suite #157
Indianapolis, IN 46217
EMAIL US: [email protected]
CALL: (317) 418-9045